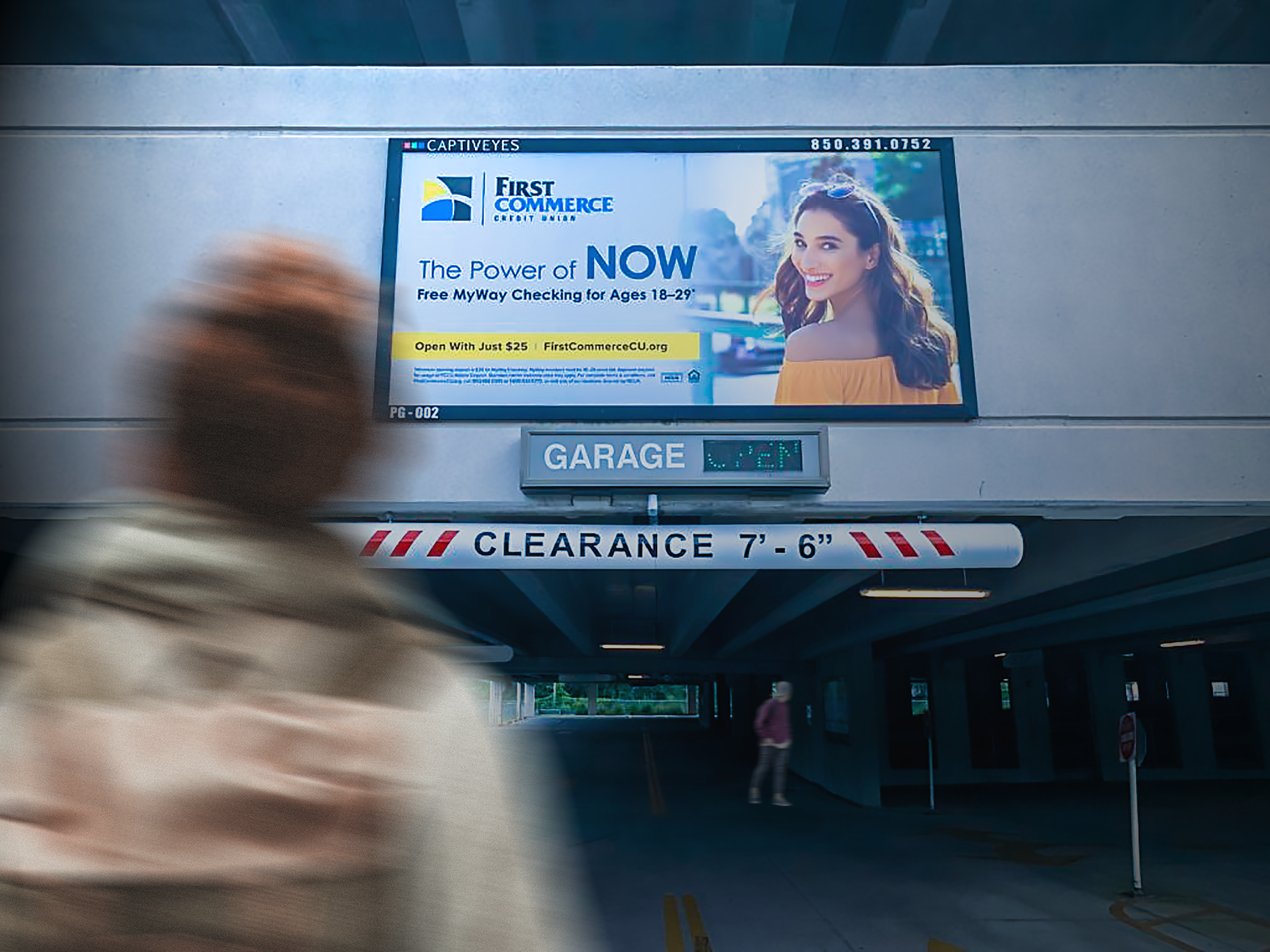 Reach Students and Young Professionals
Target students and young professionals through our network of parking garage billboards on FSU, TCC, and FAMU campuses.

Large Format Billboards
Captiveyes Advertising places 10' X 5', 6' X 3', and 8' X 4' high definition static billboards on the exterior and interior of FSU, TCC, FAMU and Klemans Plaza garages in Tallahassee.

Targeted Advertisements
Target and stand out by advertising to students while they are in their daily lives as they enter and leave campuses.