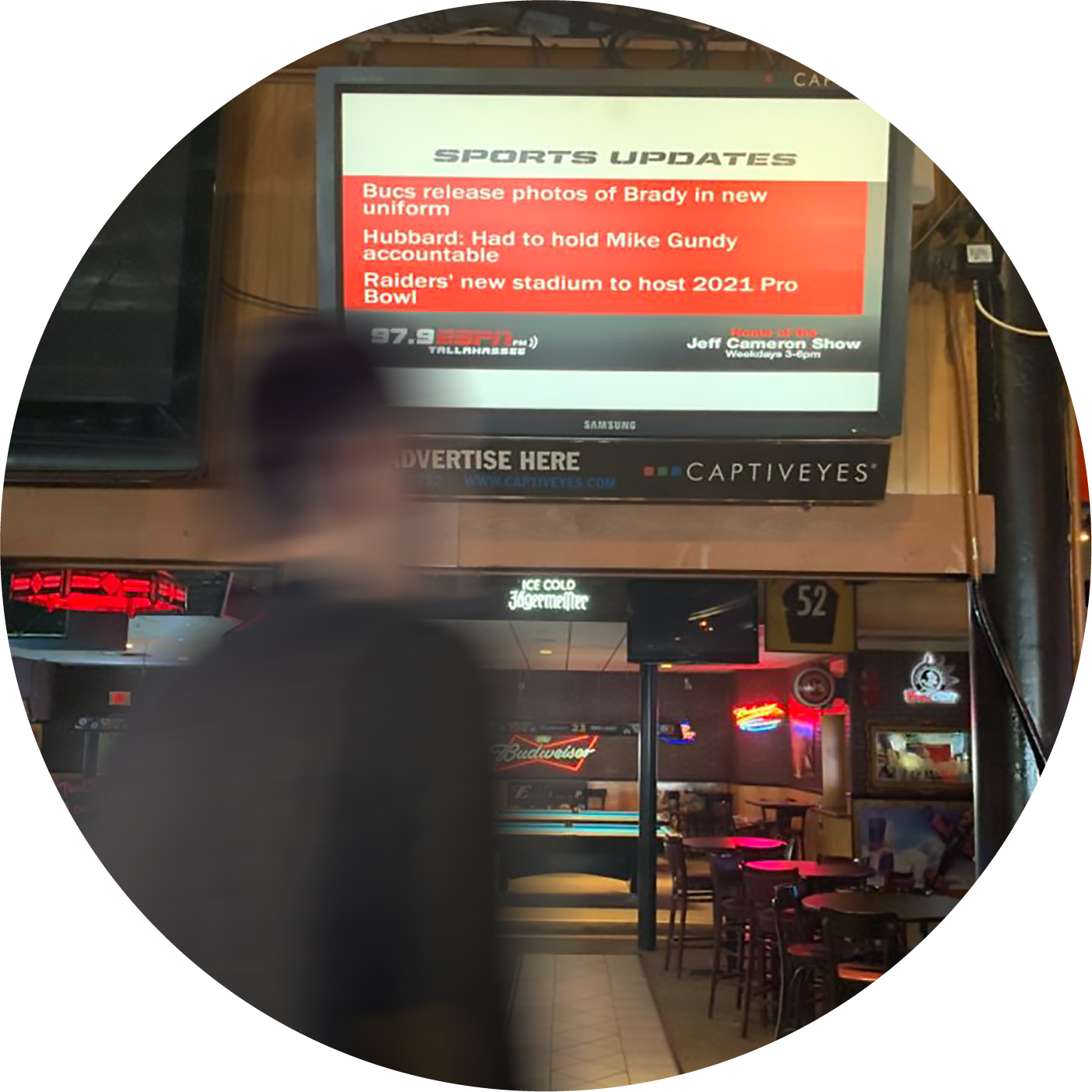 Reach Students & Young Professionals
Target millions of students & young professionals with our indoor digital billboard network to create new customers.

Engaging Content
Our network of indoor digital billboards not only displays your advertisements, but also engaging dynamic content such as news, weather, fun facts, social media and Google Hot Searches feeds.

15-Second Reservation Spot
Captiveyes Advertising sells a 15-second spot in a maximum of a 10 minute loop, per location on our indoor digital billboard network. Update your creative at any time with either a still image or fully produced video commercial.